Technique Films
The various techniques employed by German Expressionist artists are wide ranging. Here you can see a printing technique that is used in many of the works in Leicester's German Expressionist Collection.
We hope to add more examples of the different methods used to produce artworks.
---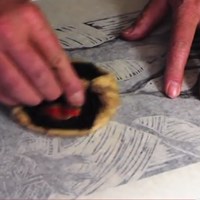 This short film shows the step by step process of creating a woodcut print.This printing process was commonly used by German Expressionist Artists and Leicester Arts & Museums has a number of examples of woodcuts in its collection.
Find out more