Inderin by Marie-Louise von Motesiczky
Oil, 1964.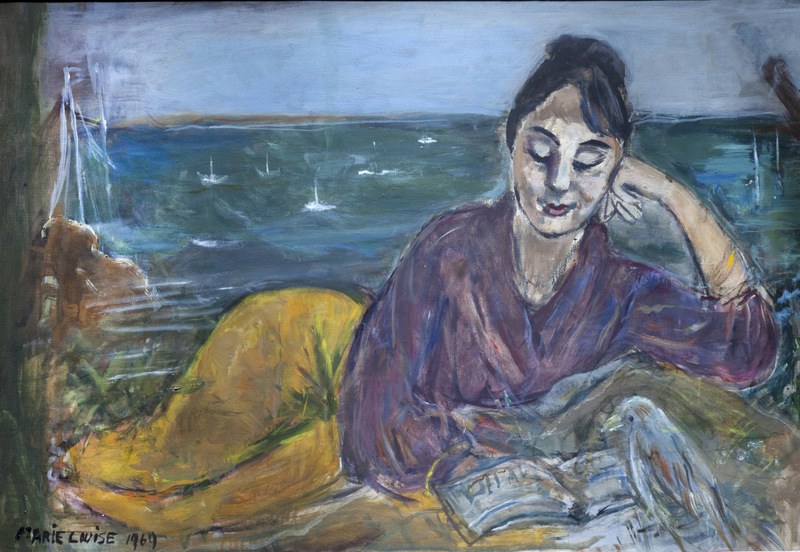 Art work details
Original Title :

Inderin

Year of production :

1964

Artist:

Medium :

Oil painting

Materials:

Dimensions :

height: 71.5 cm; width: 102 cm

Credit Line :

Loaned by Private Collector

Copyright :

© Marie Louise von Motesiczky Charitable Trust

Tags:
Partly repainted in 1969.
The sitter, Sheela Bonarjee recalls being approached by the artist to sit for a portrait, whilst walking on Hampstead Heath. Invited to her home, Bonarjee remembers the émigré writer and close friend of the artist, Elias Canetti appearing during the sittings, regaling her with amusing anecdotes from his 1935 novel Auto-da-Fe (the book she is reading). The artist originally had Bonarjee lying on a chaise longue, with a small imaginary snake nearby, but she later repainted the canvas, changing it to a coastal setting with the little seagull.