Circus Scene by Erich Heckel
Gouache, 1907.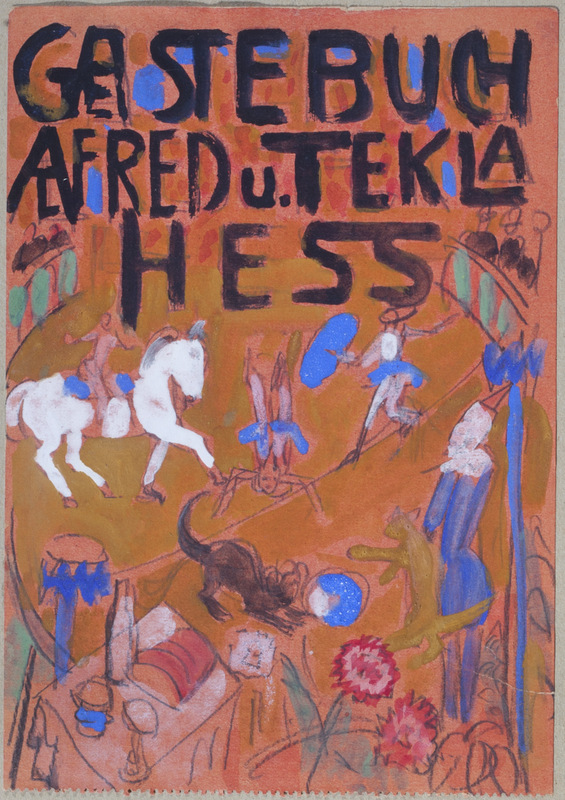 Art work details
Original Title :

Circus Scene - Study for the title page Gastebuch for Alfred and Tekla Hess

Year of production :

1907

Artist:

Medium :

Gouache

Materials:

Dimensions :

height: 20 cms; width: 14 cms

Credit Line :

Loaned by Private Collector

Copyright :

© DACS 2013

Associated Groups :

Die Brücke, Berliner Secession

Tags:
Front cover of the guest book of Alfred and Tekla Hess.
All the artists who stayed with Alfred and Tekla Hess were encouraged to add a sketch or poem to the visitor's books. Many did, and the originals are now in the Bauhaus-Archiv Museum, Berlin. Heckel, like Kirchner was fascinated by the energy and atmosphere in the world of the music-hall, circus and cabaret.