The Jolly Peg-leg by Ernst Barlach
Bronze, 1934.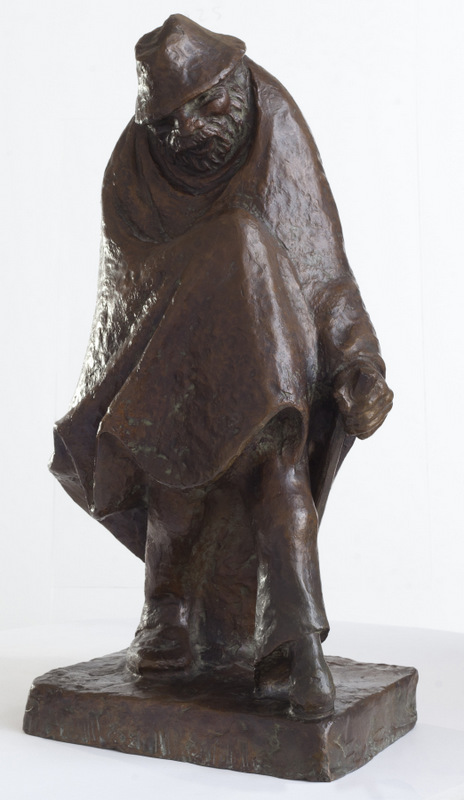 Art work details
Original Title :

Das fröhliche Einbein

Year of production :

1934

Artist:

Medium :

Sculpture

Materials:

Dimensions :

height: 53 cms; width: 30 cms; depth: 19 cms

Credit Line :

Purchased from the Galerie Alex Vomel

Tags:
This sculpture is closely related to a drawing and lithograph produced in 1922. After the war, disfigured or disabled war veterans were a common sight on the streets of German cities and reminded Barlach of the wretched plight of the handicapped beggars he had seen in Russia in 1906.
When Barlach created this sculptural version of the subject in 1934 it was in open opposition to the cult of the healthy and athletic body promoted in Nazi propaganda. He sided with those who were outcast or persecuted by the regime.
The movement of the wooden leg swinging out in front emphasises his physical condition but the controlled strength of the stooping body contained within his cape and cheerful countenance convey the indomitable human spirit which triumphs over adversity.