Messiah by Ernst Neuschul
Oil, 1919.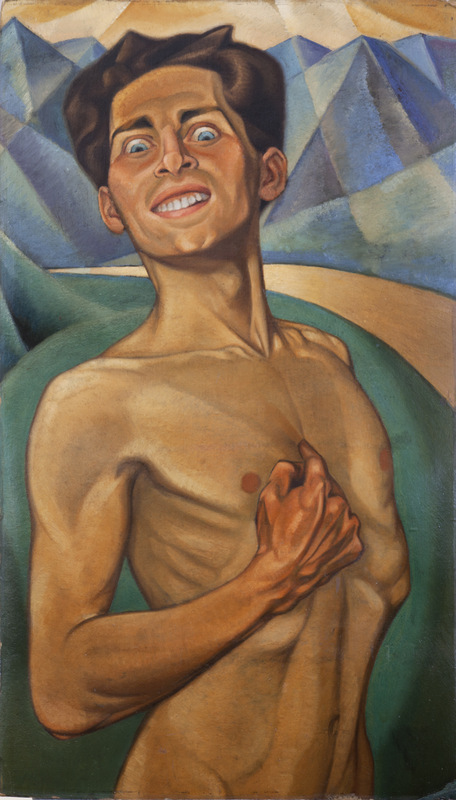 Art work details
Original Title :

Messias

Year of production :

1919

Artist:

Medium :

Oil painting

Materials:

Dimensions :

heigth: 94 cms; width: 53 cms

Credit Line :

Purchased from Christie's Amsterdam with assistance from the Art Fund, V&A Purchase Grant Fund and City of Leicester Museums Trust

Copyright :

© The Artist's Estate

Associated Groups :

Novembergruppe

Tags:
Ernst Neuschul was a painter of the Neue Sachlichkeit, or 'New Objectivity movement, which arose in post WW1 Germany. Prior to this between 1919-1926 his interests included Freudian psychoanalysis, sexual liberation, spiritualism and yoga. During this period his paintings featured nudes, dancers or self-absorbed figures either in dark interiors, or dreamlike landscapes.
This rare surviving early work shows Neuschul placing himself in the spotlight, in an unusual self-portrait titled Messiah. He highlights his own physicality in a strange sparse landscape, a pathway curving away to blue mountains. Staring directly at the viewer Neuschul stakes a powerful claim to life, pointing directly at his own chest in a dramatic gesture.