Portrait of Alfred Hess by Max Pechstein
Woodcut, 1919.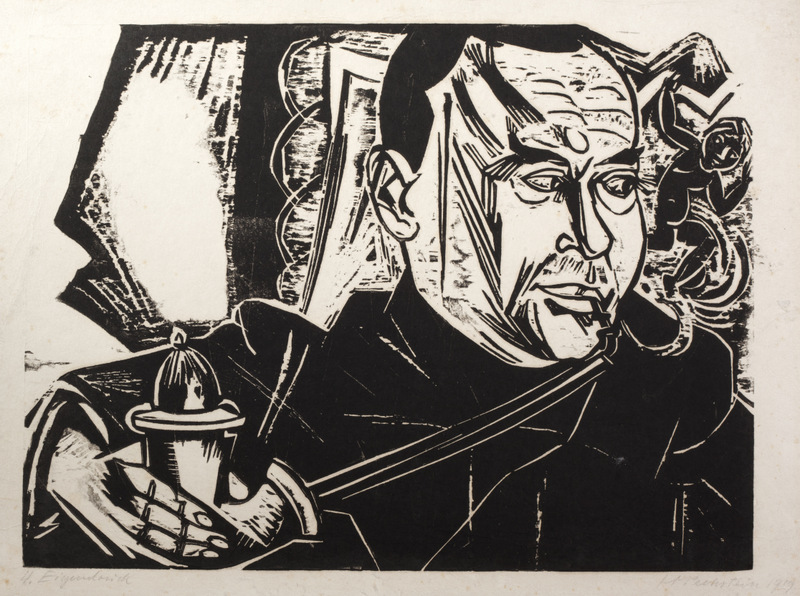 Art work details
Year of production :

1919

Artist:

Medium :

Woodcut

Materials:

Dimensions :

height: 34 cms; width: 44.5 cms

Credit Line :

Loaned by Private Collector

Copyright :

© Pechstein Hamburg/Toekendorf / DACS, 2013.

Associated Groups :

Die Brücke

Tags:
Pechstein joined the Brücke group of painters in 1906. With Heckel he was one of many artists who received hospitality in the Hess house. For the Brücke artists printmaking was a major means of expression. Here Pechstein uses the woodcut to portray Alfred Hess, (1879-1931) in characteristic pose with his pipe. Hess the art collector has now become part of his own collection.