Animal from a Fable by Franz Marc
Woodcut, 1912.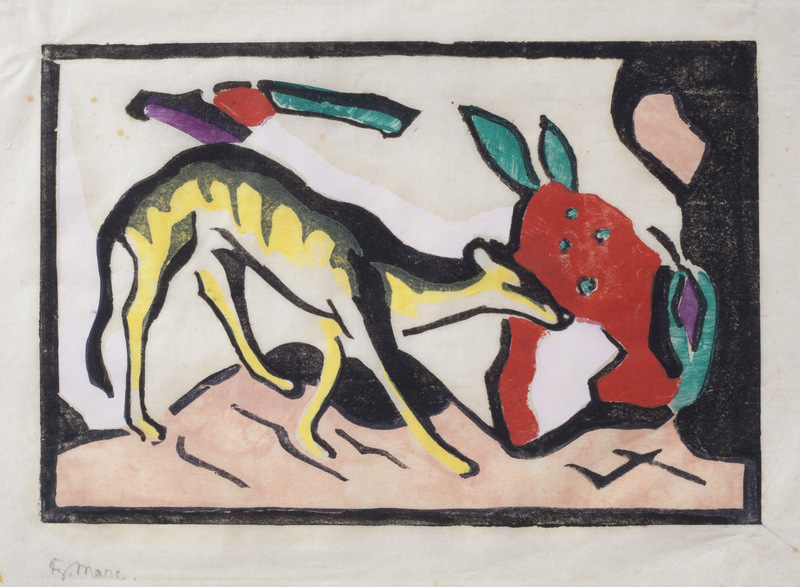 Art work details
Original Title :

Fabeltier (Gazelle)

Artist:

Medium :

Woodcut, Hand-coloured

Materials:

Dimensions :

height: 14 cms; width: 22.5 cms

Credit Line :

Loaned by Private Collector

Catalogue References:

Not in Schardt. Lankheit 826/3.

Associated Groups :

Der Blaue Reiter

Tags:
In this image Marc captures the lithe movement of the animal in its natural setting with simple defining lines rather than cubist forms. Along with Wassily Kandinsky, he was the co-founder of the Blue Rider group.
The De Luxe edition of the Blaue Reiter Almanac published in 1912, comprised 50 copies, each with two woodcuts, one of these woodcuts was Animal from a Fable. The Regular edition, of 1200 copies did not include the woodcuts, nor the second edition (1914), of 1100.