The Toads of Property by George Grosz
Photo lithograph, 1922.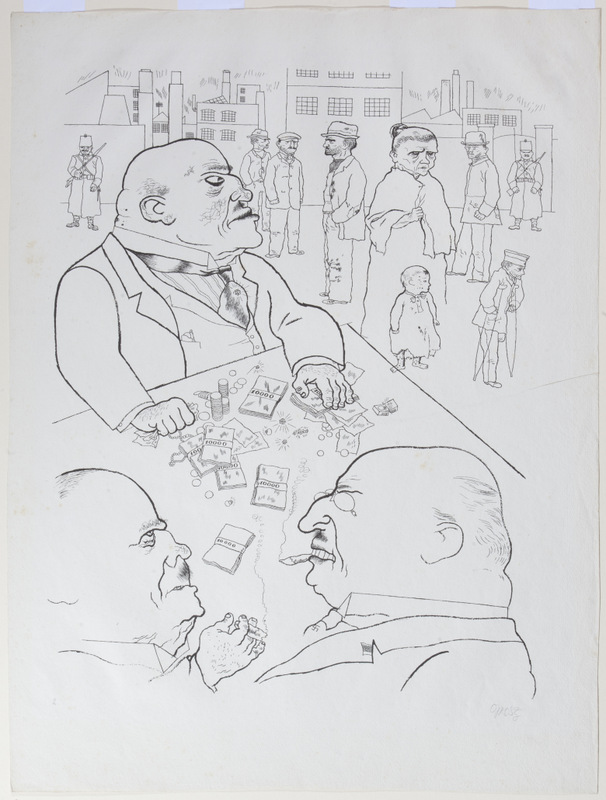 Art work details
Original Title :

Die Besitzkröten

Year of production :

1922

Artist:

Medium :

Photo lithograph

Materials:

Dimensions :

paper: height: 58.5 cms; width: 43 cms; print: height: 47 cms; width 37 cms

Credit Line :

Gift of Michael Brooks

Copyright :

Estate of George Grosz, Princeton, N.J. / DACS, 2013

Associated Groups :

Novembergruppe

Tags:
George Grosz produced a number of his prints using photo-transfer lithography, enabling cheaper and more affordable prints to enter the market. The title is taken from Schiller's play Die Raubern (The Robbers). The fat cat capitalists jealously guard their profits, while unemployed workers stand nearby.
The image is also famous for being published in the exhibition catalogue of the 'Degenerate Art' exhibition, organised by the Nazi Government in Germany in 1937, using artworks seized from German museums and art galleries.