Portrait of the Artist's Son Siegfried aged 12 by Johannes Matthaeus Koelz
Oil, 1935.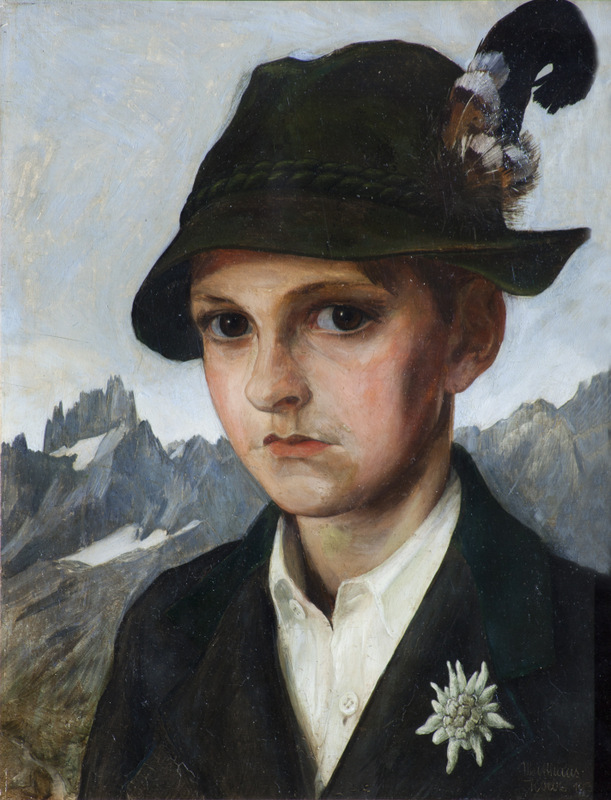 Art work details
Year of production :

1935

Artist:

Medium :

Oil painting

Materials:

Dimensions :

height: 38.3 cms; width: 30 cms

Credit Line :

Gift

Copyright :

© Estate of Johannes Koelz. All rights reserved, DACS 2013.

Tags:
The artist's son Siegfried (Fred) Koelz (1923-2005), is shown against a mountain background, wearing an alpine hat with feather; on his lapel is an Edelweiss, the short-lived and beautiful mountain flower associated with alpinism.
Fred Koelz accompanied his father, sister and mother in the family's escape from Germany in 1937, finally reaching England in 1939. He also appeared in Koelz Snr's Triptych 'Thou Shalt Not Kill', as the small boy praying, in the right hand panel. Later in life Fred played an important role, helping his sister Ava Farrington in her search for missing fragments of the triptych in the 1980s.