Visions Plate 1: The March into the Unknown by Max Slevogt
Lithograph, 1917.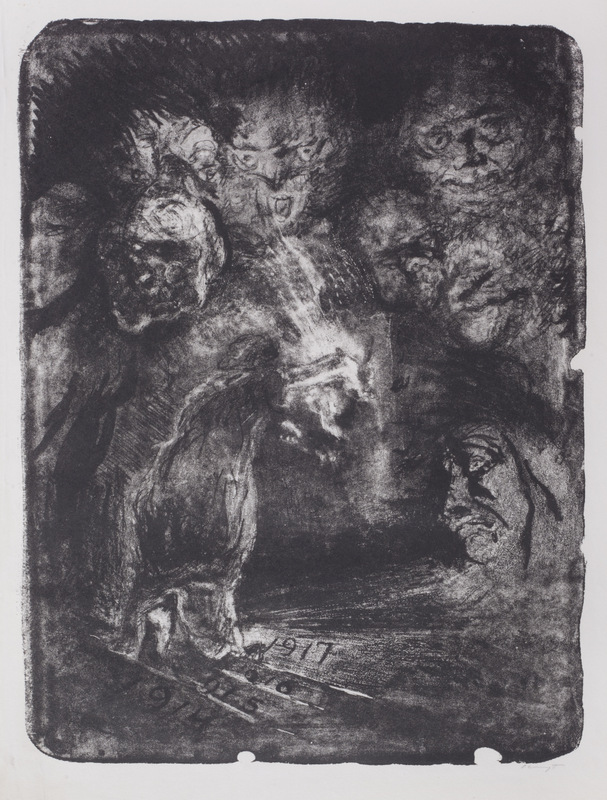 Art work details
Original Title :

Der Gang ins Ungemisse

Year of production :

1917

Artist:

Medium :

Original print, Lithograph

Materials:

Dimensions :

height: 43.5 cms; width: 32.5 cms

Credit Line :

Purchased from Mrs Monika Kinley with MGC/V&A Purchase Grant Fund assistance

Associated Groups :

Berliner Secession

Tags:
Plate 1 from 'Visions', 1916-17.
Darkness characterises the first plate in the series, the heads of phantoms loom out of the gloom to look down on a lowly figure about to step forward across a series of ridges in the ground, each numbered with the years of the war up to the most recent, 1917. The armies on both sides of the conflict were poised to enter another year, but at what cost?