Visions Plate 14: Shellfire by Max Slevogt
Lithograph, 1917.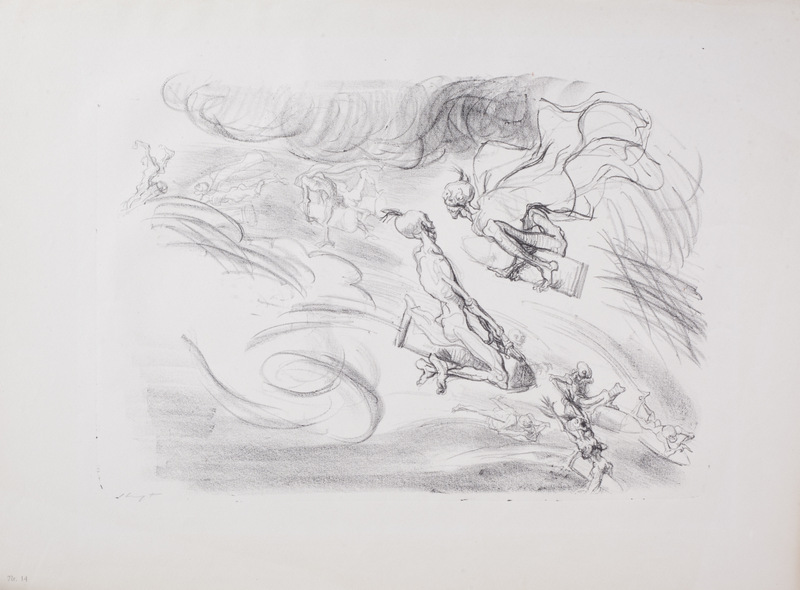 Art work details
Original Title :

Granatfeuer

Year of production :

1917

Artist:

Medium :

Original print, Lithograph

Materials:

Dimensions :

height: 27 cms; width: 38 cms

Credit Line :

Purchased from Mrs Monika Kinley with MGC/V&A Purchase Grant Fund assistance

Associated Groups :

Berliner Secession

Tags:
Plate 14 from 'Visions', 1916-17.
Black humour surfaces in this darkly comical image. Several skeletal figures representing death scream past each other from opposite directions, riding artillery shells and shrieking with glee as they fly toward the enemy lines. Slevogt depicts them almost like children, enjoying their ride in a macabre fairground of destruction.