Visions Plate 17: The Suicide Machine by Max Slevogt
Lithograph, 1917.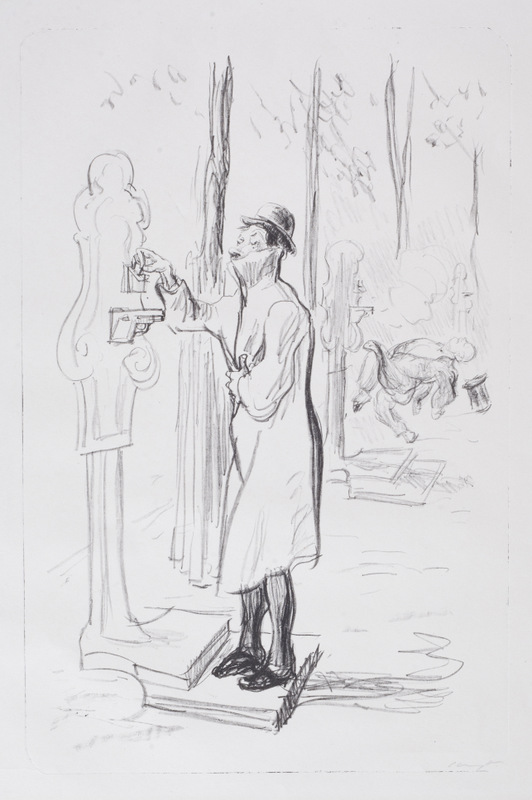 Art work details
Original Title :

Der Selbstmord-Automat

Year of production :

1917

Artist:

Medium :

Original print, Lithograph

Materials:

Dimensions :

height: 37 cms; width: 24.4 cms

Credit Line :

Purchased from Mrs Monika Kinley with MGC/V&A Purchase Grant Fund assistance

Associated Groups :

Berliner Secession

Tags:
Plate 17 from 'Visions', 1916-17.
The transformation of the Great War into a brutal mechanised slaughter is given a surreal and ironic twist. Civilians terrified by the prospect of war can line up in a tree-lined boulevard, pay a coin into a vending machine and suddenly be shot dead, just like a real battle. Death makes no distinction of class, the trenchcoat-wearing man in the foreground seconds away from the fate of the well-dressed man a few yards beyond.