Portrait of Ulrich Varnbüler by Albrecht Dürer
Woodcut.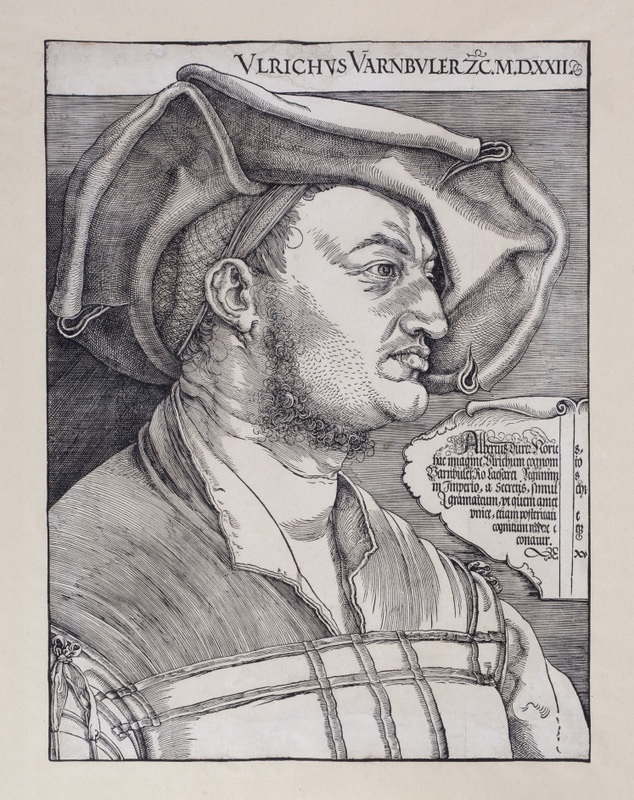 Art work details
Artist:

Medium :

Woodcut

Materials:

Dimensions :

height: 43.6 cms; width: 33 cms

Credit Line :

Bequest of Louisa Dudgeon

Tags:
Ulrich Varnbüler was a German public official and distinguished classical scholar. Dürer intended his woodcut to be almost life-size, and to retain the drawn strokes of the original chalk study. The imposing physicality of Varnbüler is marked, with his hat and its deep fashionable slashes pressed down on the massive head, which is turned almost in profile.
Durer's printed inscription describes Varnbüler as his 'singular friend', alongside the wish to preserve his friend's likeness for posterity.
Careful attention to facial characteristics, from the sitter's bristles, beard and neckline to his prominent chin combine to produce a powerful study of unadorned individuality.