St. George by Albrecht Dürer
Woodcut.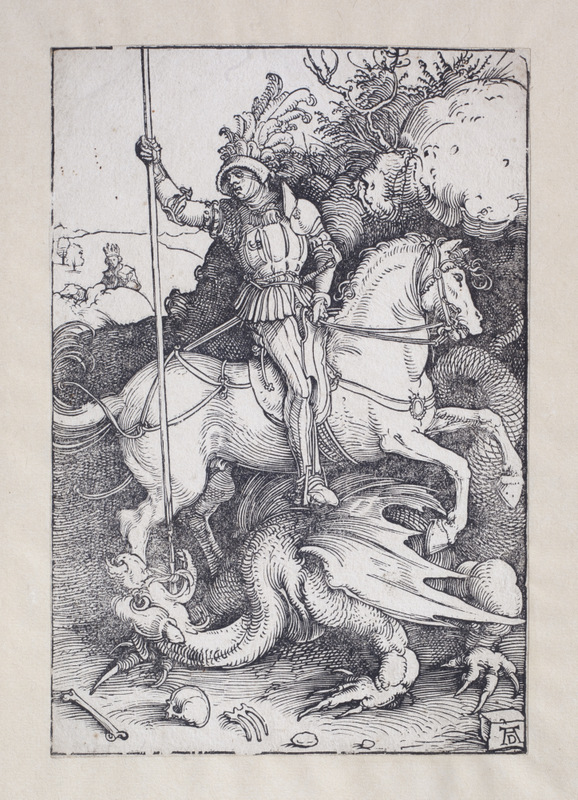 Art work details
Artist:

Medium :

Woodcut

Materials:

Dimensions :

height: 21 cms; width: 14.2 cms

Credit Line :

Bequest of Louisa Dudgeon

Tags:
Attributed to Albrecht Dürer.
In Christian hagiography St George, c 275-281 – 303 AD, was a soldier of the Roman Empire, who was put to death by Emperor Diocletian for refusing his orders to persecute Christians.
According to medieval legend, St George slew a dragon that had terrorised a city, requiring a daily human sacrifice. This culminated in the offering of the King's daughter, who was finally rescued by the Saint.