Untitled story part 1 by Wilhelm von Kaulbach
Pencil Drawing.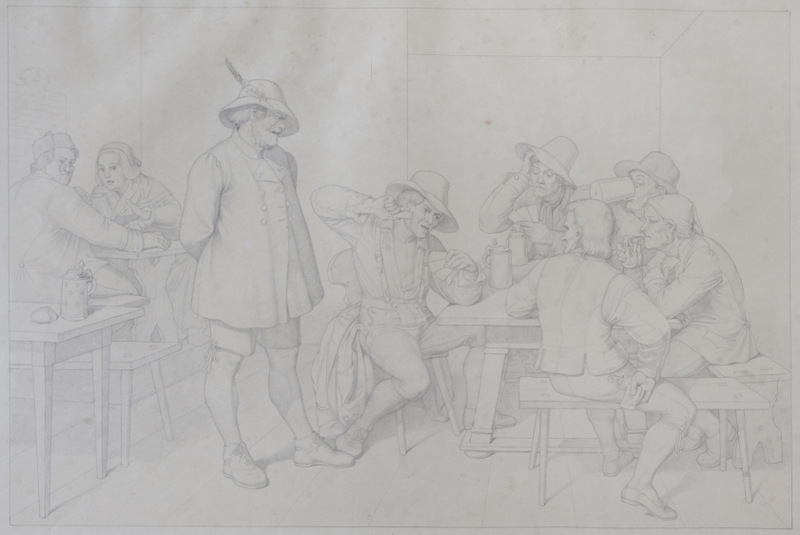 Art work details
Original Title :

unidentified subject

Artist:

Medium :

Pencil drawing

Materials:

Dimensions :

height: 53.1 cm; width: 75.5 cm

Credit Line :

Gift

Tags:
Leicester Museums received a set of nine drawings by von Kaulbach in 1926. They were thought to be illustrations to a story.  They are numbered so we know the order in which they should be viewed but we do not know what the story is. If you have any information, please get in touch with us at germanexpressionism@leicester.gov.uk
This first scene appears to be set in a tavern where a group of men playing cards are disturbed by the standing man.  He appears to be spoiling their fun and the young man sat nearest him seems to be arguing their case. The couple sat to the left of the scene look slightly alarmed.