Independent Expressionist Artists
A number of distinguished artists were drawn to Expressionist ideals, whilst remaining independent of the movement.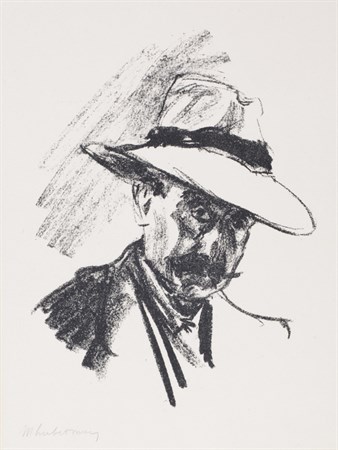 Many developed a radical, modernist approach, placing them firmly within the Expressionist canon of work.
Many had found initial success through the Berlin Secession, the breakaway progressive faction at the turn of the century led by Max Liebermann. All believed that innovative and powerful new forms of artistic expression could replace outworn academic traditions and change society.
Marc and Kandinsky recognised Lyonel Feininger as sharing a similar vision to their own and invited him to exhibit with the Blaue Reiter. Feininger, like Kandinsky and Klee, would later become a teacher at the Bauhaus, the revolutionary college of architecture and design. For Käthe Kollwitz in Berlin, the prints she produced express her intense emotional reaction to the horrors of war and the need to replace it with compassion and solidarity. Christian Rohlfs came to Expressionism late in life but did not falter, encouraged in his new work by Emil Nolde and supported by the collector Alfred Hess.
Other artists like Ernst Barlach and Oskar Kokoschka were supported by influential art dealers like Paul Cassirer and Herwarth Walden, who recognised and promoted their emerging talent in the publications Der Bildermann (The Picture Man) and Der Sturm (The Storm) magazine.